Curriculum
Early Years

The Early Years education is from
two and a half to six years of age. Early experience affects students' attitudes to basic learning, therefore, it comprises of Early Years foundation stages designed to build a strong base for a progressive learning years ahead while ensuring that our students have enjoyable and satisfying childhood experience creating basis for future learning, academically and beyond. The environment and the facilities match the physical and intellectual requirement of the students.
Curriculum
Personal, Social and Emotional Development: Developing confidence and independence while learning to concentrate and to enjoy sharing as part of a group.
Communication, Language and Literacy: Communicating with one another and developing speaking, listening, writing and reading skills.
Knowledge and Understanding of the World: Investigating and beginning to understand materials, places and people around them.
Physical Development: Improving control and co-ordination of their bodies while learning to move and handle equipment.
Creative Development: Finding ways to communicate ideas by using colors, shapes, sounds, textures, movement and stories.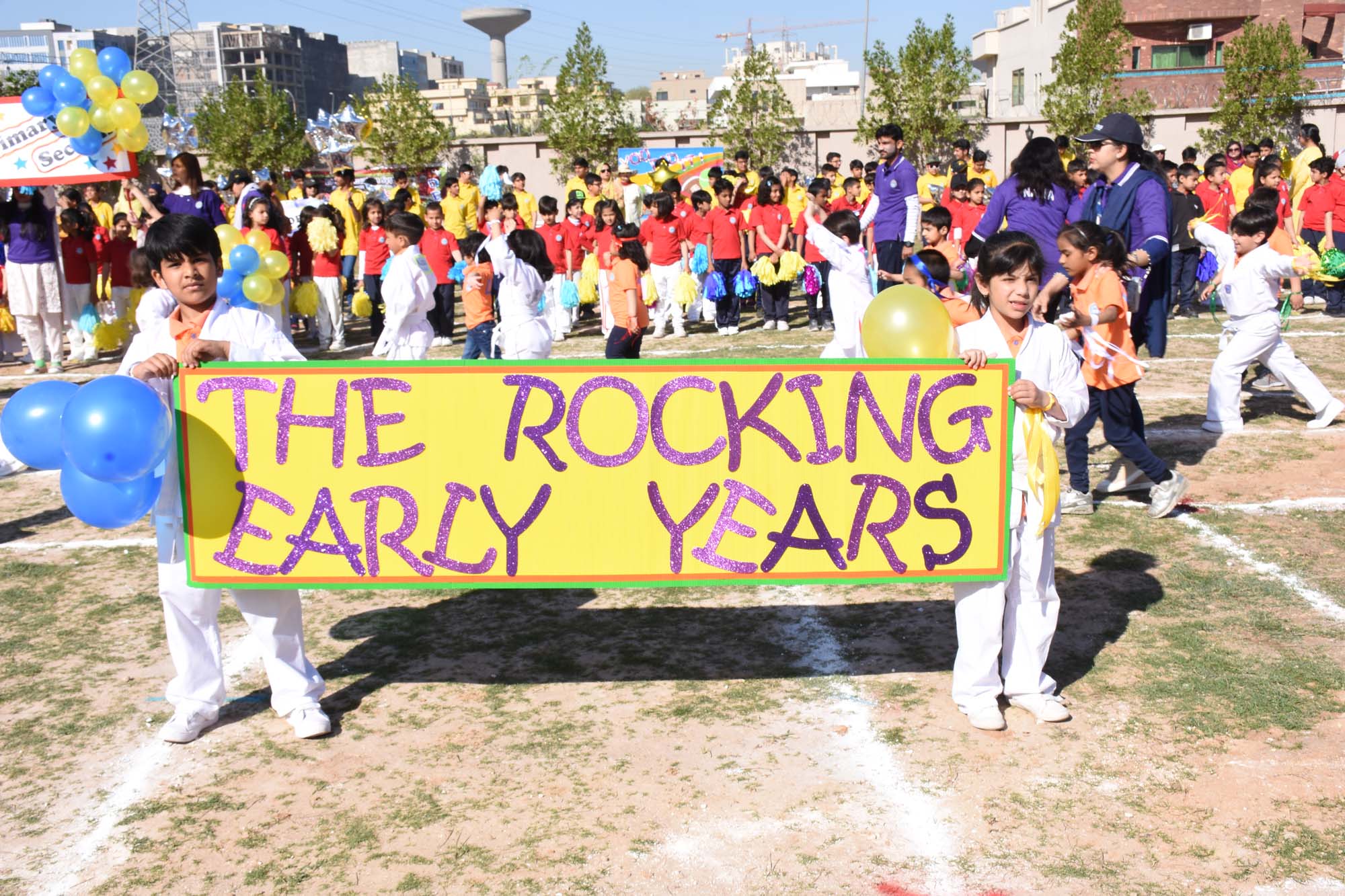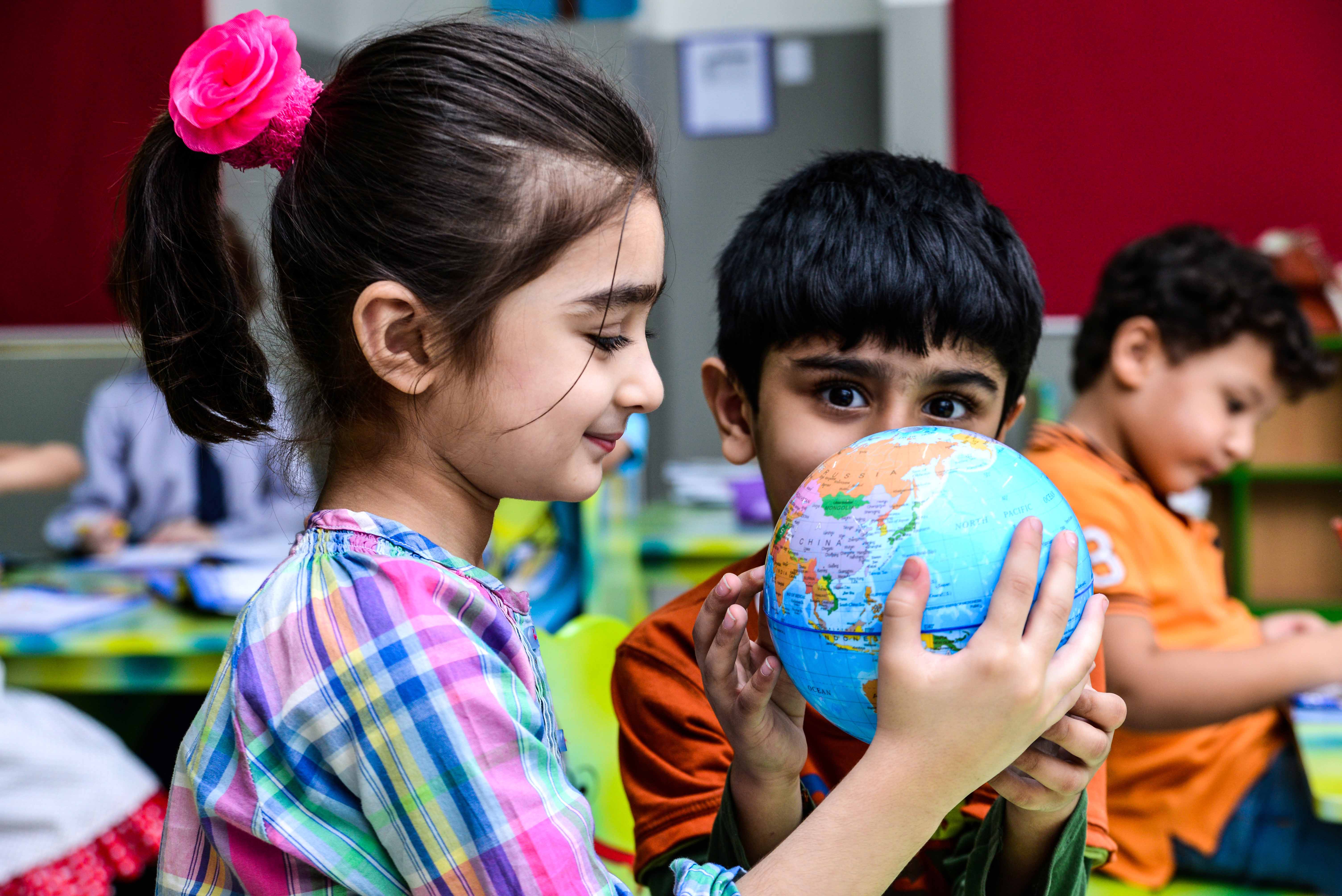 Junior Section Curriculum

The curriculum based on the guidelines
of the Cambridge International Examination Primary Syllabus is a structured and well integrated curriculum, which acknowledges the importance of English language (Speaking and listening, reading and writing), Numeracy (Mathematics), Science and also aims to provide the broad-based, child-centered approach to education. We also offer Urdu, Mandarin, Islamiyat, Information and Communication Technology (ICT), History and Geography as core subjects. Within the framework, due regard is given to creative art, music, drama, physical, social and moral development. Strong emphasis on thinking skills is essential in education for a multi-cultural society, which will equip our students for their future lives. There is also a firm commitment to self-discipline for our students.
Curriculum. The curriculum consists of the following:-
• Literacy (English & Urdu )
• Islamiyat
• Information and Communication Technology
• Music
• Numeracy
• History/Geography
• Mandarin
• Art and Design
• Science
• Physical Education
Middle Section

The School offers curricula based on the guidelines
of the Cambridge International Examination, Cambridge Secondary 1, Cambridge Secondary 2 (IGCSE) and Cambridge Advanced (AS Level and A-Level) Syllabus. These structured curricula are designed to help students to achieve their individual potential and create a positive future for themselves, their families and their communities. This will promote essential knowledge, skills and attitudes preparing the students for future learning and professional worlds.
Grades IV-VII follow the Cambridge Secondary 1 curriculum, which provides seamless progression from Junior Section to further develop student's skills and confidence in all subjects. The syllabus is progressive in each subject and prepares the learner for the Secondary (IGCSE) levels.
Curriculum. The curriculum consists of the following:-
• English
• Islamyiat
• Computer
• Music
• Math
• History/Geography
• Mandarin
• Art and Design
• Science
• Urdu
• Physical Education