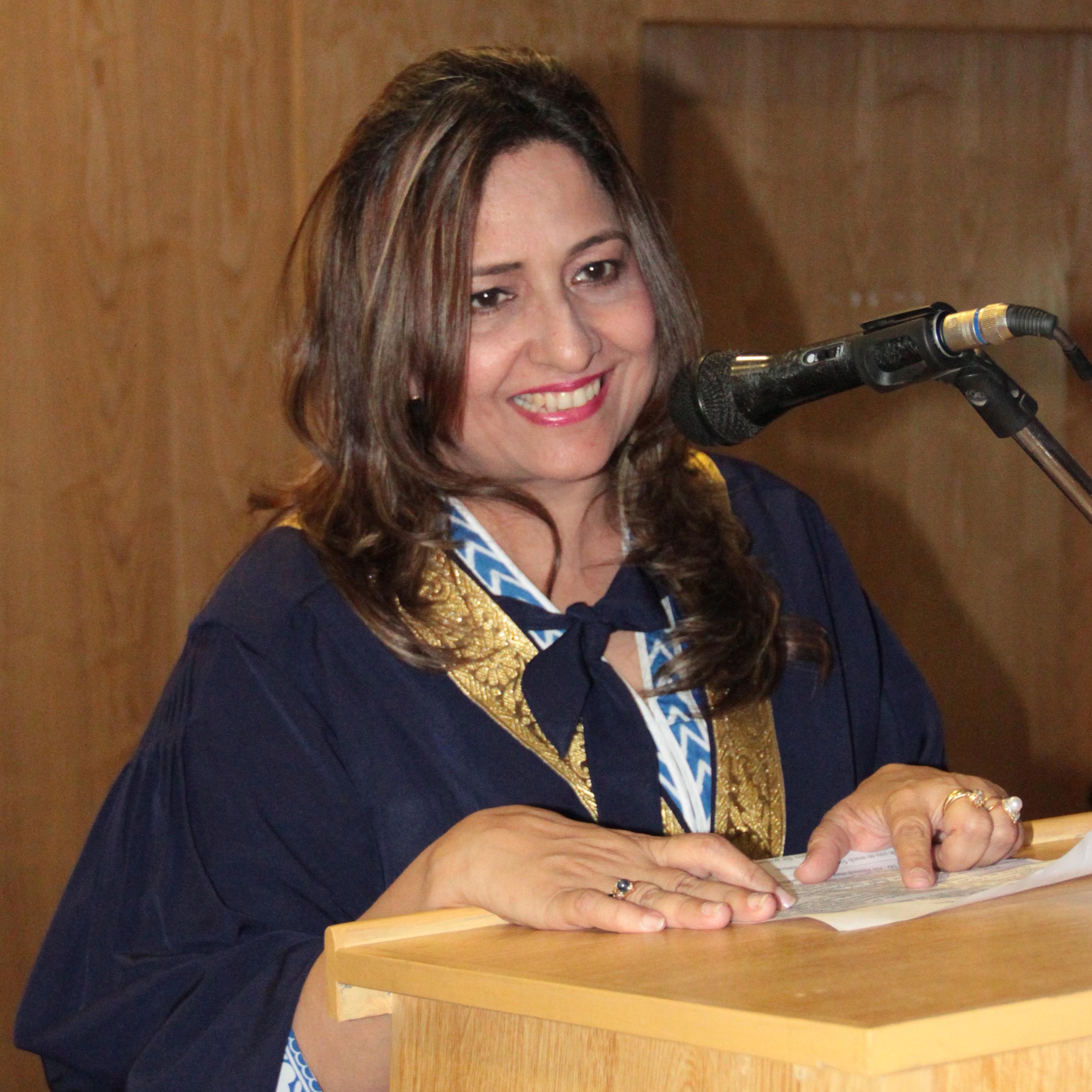 It gives me great pleasure to introduce myself as the Principal of our illustrious Institution, Defence Housing Authority Islamabad (DHAI) Education System; a distinctive academic institution, established in the year 2015. Our school opened its doors to a population of 40 students on September 7, 2015 and since then; the organization has grown by leaps and bounds in all respects.
Here at DES, we nurture our students into competitive global citizens and self-assured, active participants of the society. We also believe that a child's learning is significantly enhanced by parents' involvement and developing a collaborative parent-educator bond is vital to ensure success.
When parents become a part of their children's process of acquiring education, both at home and at school, and experience relationships with teachers characterized by mutuality, warmth, and respect, students achieve more, exhibit increased achievement motivation, and reveal higher levels of emotional, social, and behavioral adjustment. (Fan & Chen, 2001; Henderson & Mapp, 2002; Macron, 1999; Reynolds, 1991). Therefore, we not only value parental feedback but also aim to facilitate them in every possible way.
DHAI Education System aims to provide its students ample opportunities to explore and display their innate talents and polish their skills. We intend to make our students' journey with us a memorable experience and assist them to become confident and skilled professionals in their future.
Our greatest strength lies in our curricula, our dedicated teaching faculty and proficient managerial staff. We take pride in being amongst the few schools in the country to have affiliation with Cambridge, right from Grade I. Moreover, we as well hold the privilege of running two streams IGCSE and GCE simultaneously. The institution also plans to initiate International Baccalaureate Program in future. In addition to that, few of the several important projects in the pipeline include the construction of a separate building for boys' wing and taking the academy to A Level.
Internally, we are also proud of the many services and facilities that make ours a dynamic, technologically up-to-date academic institution that is conducive to optimum learning by all students. Regardless of their scholastic acumen and abilities, the children at our Academy receive the professional attention they need as we make it a point to cater to individual needs, student by student. The institution firmly believes in the ideology of sheer hard work and dedication to achieve excellence.
"Excellence is never an accident. It is always the result of high intention, sincere effort and intelligent execution; it represents the wise choice of many alternatives – choice not chance, determines your destiny" – Aristotle.
This prospectus will take you to a journey through the framework we adhere and the philosophies we have laid the foundation of this prestigious institution on.
Together we will rise to excellence!
Best Regards,
Yasmin Anwar Azhar
Principal
DHAI Education System